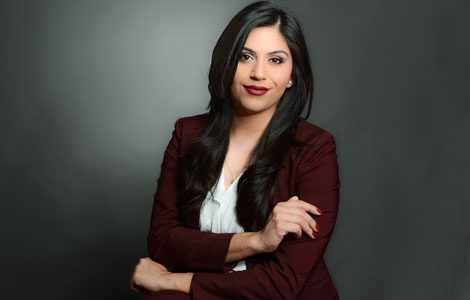 Kritika founded Handa Law with the principal that your modern-day legal issues deserve modern-day legal solutions. Kritika accomplishes this by leveraging technology to provide her clients a strategic advantage, increased comfort, and greater transparency in their matter.
From the first day that Handa Law opened its doors, the firm has always strived to be completely paperless. This allows clients to easily retrieve, review, and share feedback on legal documents.
Kritika works effortless to ensure her clients have all the necessary information to fully understand and appreciate their legal matter. She personally takes the time to explain the legal nuances of each step so that her clients are confident and educated about the next steps in their legal journey.
Kritika's practice is focused exclusively in the areas of real estate law and family law. She holds an Honours Bachelors of Arts (BA) degree from York University and a Bachelors of Law (LLB) degree from Leister University.
When Kritika is not advancing her clients' legal interests and matters, she enjoys traveling across the world (having visited over 28 countries so far) and relentlessly tinkering with ingredients in the kitchen in pursuit of perfecting her master chef skills.